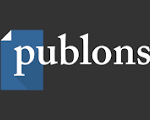 < Click on the Publons logo to view my review score.
Editor-in-chief
Editor
Guest editor
Editorial review board
Reviewer
I have been an ad hoc reviewer for 158 journal articles for 53 journals:
Acta Psychologica
Advances in Cognitive Psychology
Argumentation
Argumentation and Advocacy
Cognition
Cognitive Research
Communication Methods and Measures
Communication Monographs
Communication Research
Communications
Communication Theory
Discourse Processes
Dutch Journal of Applied Linguistics
European Journal of Marketing
Frontiers in Psychology
Human Communication Research
Informal Logic
International Journal of Advertising
International Journal of Bilingualism
International Journal of Business Communication
International Journal of Business Environment
International Journal of Public Opinion Research
International Journal of Strategic Communication
International Marketing Review
Journal of Advertising
Journal of Applied Communication Research
Journal of Argumentation in Context
Journal of Cognition and Culture
Journal of Cognitive Psychology
Journal of Communication
Journal of Consumer Marketing
Journal of Educational Psychology
Journal of International Consumer Marketing
Journal of International Marketing
Journal of Marketing Communication
Journal of Marketing Management
Journal of Multilingual and Multicultural Development
Journal of Pragmatics
Journal of Retailing and Consumer Services
Languages
Learning and Instruction
Media Psychology
Polish Psychological Bulletin
Review of Managerial Science
Sage OPEN
Studies in Communication Sciences
Studies in Higher Education
Thinking and Reasoning
Tijdschrift voor Communicatiewetenschap
Tijdschrift voor Taalbeheersing
Topics in Cognitive Science
Topoi
Western Journal of Communication
I have reviewed research proposals for the Swiss National Science Foundation and for the FWO Research Foundation Flanders (Belgium).
I have reviewed book proposals for Cambridge University Press, Coutinho, and  Oxford University Press.