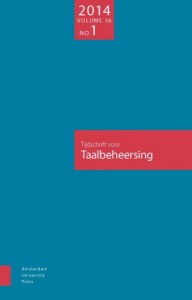 The concept of argumentation schemes plays an important role in identifying real-life argumentation, and in assessing the quality of this argumentation by virtue of critical questions. Argumentation schemes have played a central role within argumentation theory since the second half of the last century. This special issue addresses two general topics related to argumentation schemes. In the first place, some papers tackle the question how argumentation schemes should be classified into a framework, and how they work together in argumentative discourse. In the second place, other papers address the question how language users employ criteria to evaluate argumentation.
Jansen, H., & Hornikx, J. (2014). Hedendaags theoretisch en empirisch onderzoek naar argumentatieschema's. 

Tijdschrift voor Taalbeheersing, 36 (1)

, 1-9 [link].